Our General Dentistry Experts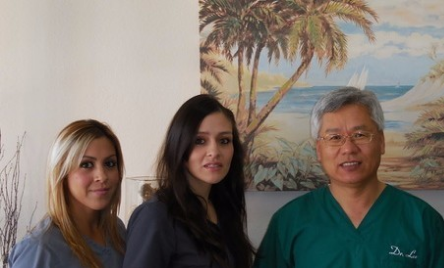 Dr. Kwan Lee offers the Central Coast access to total oral health through complete general dental care.
At the heart of a healthy smile, you'll find a person who regularly seeks out general dental care. Dental cleanings, exams, and more focused treatments such as periodontal therapy for gum disease help you maintain oral health throughout your life. We want to see your smile really stand out, and this is only possible when you receive regular general dentistry care like the kind you'll find at the office of Grover Beach Family Dentistry.
What types of general dentistry procedures will you find at our office? We provide dental hygiene, exams, periodontal therapy for gum disease, nightguards for TMJ health, children's dentistry, and custom athletic mouthguards. We encourage you to visit us twice a year so we can keep a close eye on your oral health, using general dentistry techniques to help you achieve oral health.
Regular Cleanings and Dental Exams
During your hygiene visits and oral exams, we'll use diagnostic tools such as intraoral cameras, digital X-rays, and Logicon cavity detection software to look for problems that the naked eye might miss. Many dental health problems don't show any symptoms until they've become advanced, and we want to help you avoid more complex dental care down the road. Through early detection, we can provide treatment plans involving less invasive restorative dentistry procedures to stop oral health problems dead in their tracks.